Rapidly Scalable Recruitment Teams for Short-Term Needs
Optimize talent needs with flexible support for short-term, seasonal, or niche hiring. Project RPO delivers high-quality talent, cost-efficiency, and rapid scalability with a dedicated resourcing team.
Versatile Recruiting Solutions
Our flexible, project-led approach and dedicated resourcing team ensure skilled professionals are sourced faster and more effectively than traditional recruitment models.
Project RPO Playbook
Download the Playbook, which includes a step-by-step process implementation guide, to find out how Project RPO augments your existing infrastructure by supplying high-quality professionals faster and more effectively than other traditional recruitment models.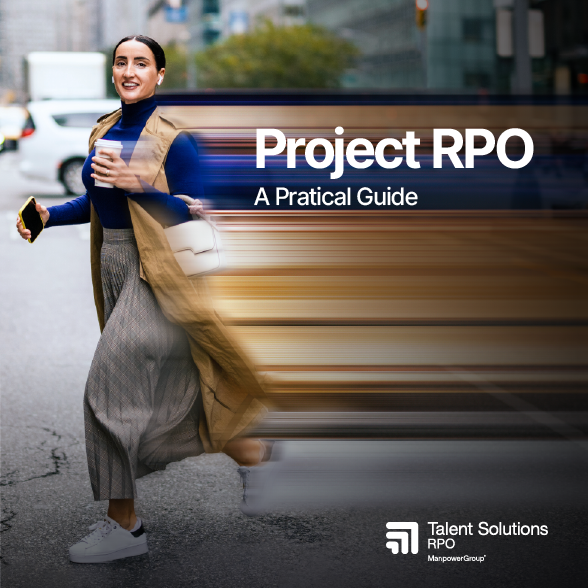 Workforce Insights
Explore workforce trends, career advice and our unique insights on the issues that matter
most to organizations and individuals at work.